Oil-free compressors draw air within a cylinder which is pre-lubricated for permanent lubrication so as it produces identical compressed air quality to that of the intake air which helps the air remain oil-free. They are less expensive, lighter in weight and produce as much air flow (CFM) & pressure (psi) as many oil lubricated models.
ELGi's range of oil-free air compressors offers 100 percent oil-free compressed air solutions which are designed to provide zero risk of contamination with improved energy efficiency and long term reliability to meet the precise needs of a diverse range of industries such as pharmaceuticals, food & beverage, electronics and textiles where cannot tolerate any chance of oil contamination in their processes.
---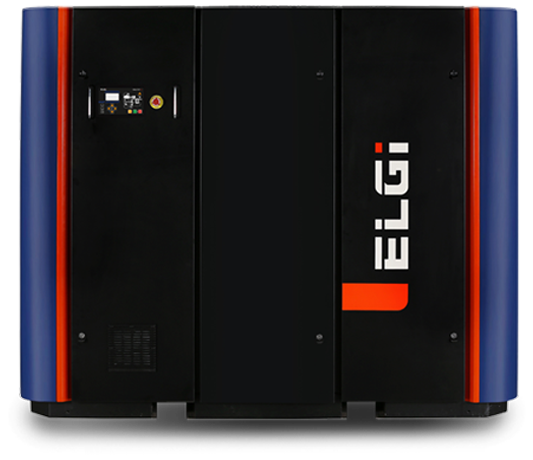 ELGi is one of the very few compressor companies to design and manufacture airends for Oil free compressor technology. The new AB series compressors provides disruptive benefits in terms of efficiency, reliability and air quality resulting in lower life cycle cost and high uptime. The high quality air out put with Class-"0" certification makes this compressor ideal for sensitive applications in pharmaceuticals, food and beverage industries where presence of oil vapor and moisture is intolerable.
VIEW PRODUCTS
ELGi is amongst the few air compressor manufacturers with an in-house designed and manufactured oil free airend. ELGi's oil free range provides class zero oil free screw air with leading energy efficiency, reliability, and low operating costs supported by Best-in-class warranty.
VIEW PRODUCTS